Meggan Riley, Yoga Instructor & Content Developer for Take Pride Learning
Did you know I am a yoga instructor and content developer for Take Pride Learning®, an innovative digital education company and creators' of the award-winning iKnow ABC Adventure. To learn more about this innovative program, visit: www.iKnowABC.com
iKnowABC Summer Reading Adventure!
The iKnow ABC Adventure is an incredible early literacy program designed for young readers, ages 3 -6 years.
Give your child the skills to become the BEST READER in the CLASS with the iKnowABC Summer Reading Adventure!
All 27 yoga videos are included
Only $19.99  – Unlimited access for 3 months form date of purchase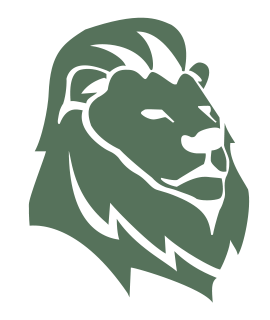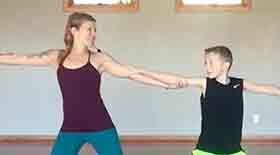 Included in the iKnowABC materials are 27 animal yoga videos that blend breath, movement and phonetic letter awareness. Quinn & I recorded several of the videos together my home studio, Shine, in Batavia, IL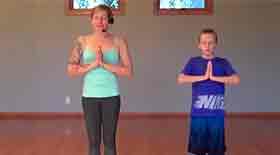 When the iKnowABC program was used at a Nevada elementary school for the first time in 2016, test scores skyrocketed by 100 percent! Just imagine what a summer's worth of using the iKnowABC Summer Reading Adventure will mean to your child success this fall?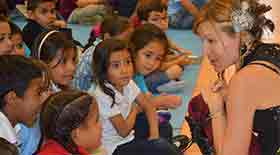 "Physical fitness is not only one of the most important keys to a healthy body, it is the basis of dynamic and intellectual activity."
–John F. Kennedy
Educators!  Schools! Libraries!
Are you interested in bringing the iKnow ABC Adventure to the young readers in your community?
Bring the iKnow ABC School Adventure to your classroom, school or district! Transform your classroom into a modern optimal learning environment. Captivate the hearts and minds of young children while using technology and music to learn phonics, phonemic awareness, and science concepts including environmental awareness, global citizenship, and character development.
Membership Includes:
5 Interactive eBooks
27 webisodes
27 yoga videos
Music album with 15 original songs
iPad Basics Tutorial
ABC Workbook
Printables
$19.99 for 3 months & $59.99 for 1 Year
Become an iPartner and get paid to make the world a better place. 
Earn money helping others teach their children how to read.
iPartners connect parents and educators with the tools they need to make a positive difference in their children's lives.
Earn a cash commission for every sale through your iPartners links. Manage your dashboard and earnings with ease.
Become an iPartner